Donald Trump's latest Twitter post isn't getting a favorite from the Game of Thrones crew.
On Friday morning, the President of the United States took to social media and made a reference to the HBO series.
"Sanctions are coming," the text stated with a date of November 5. The golden font was debuted in posters for the show's second season and "Winter Is Coming" is the season's debut tagline.
As it turns out, some at the HBO series don't appear to want their show associated with the president.
"We were not aware of this messaging and would prefer our trademark not be misappropriated for political purposes," HBO said in a statement to Entertainment Weekly.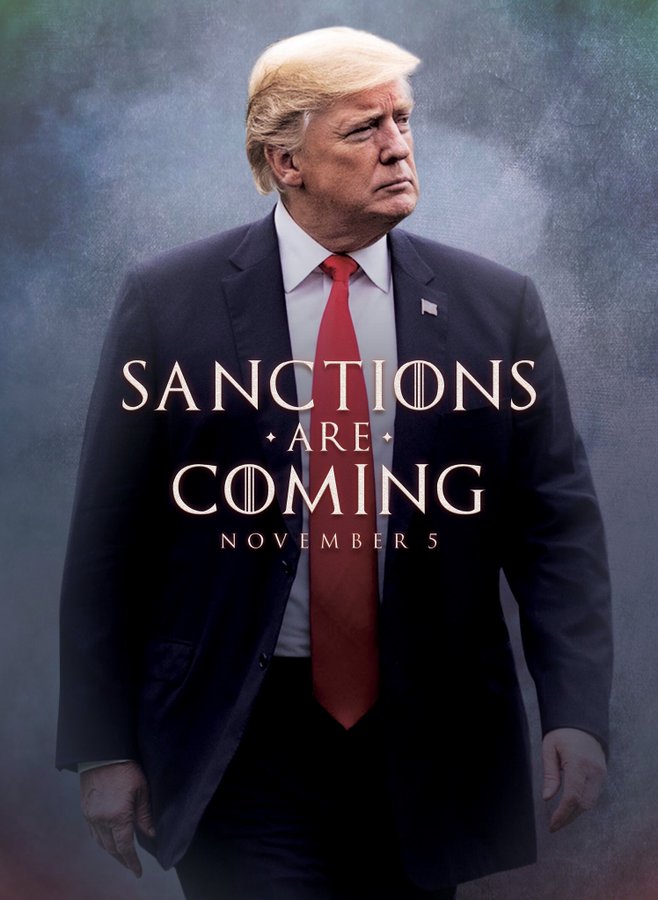 The cable network would also add on Twitter, "How do you say trademark misuse in Dothraki?"
But wait, there's even more.
Some cast members couldn't help but react to the social media post. Sophie Turner simply replied with the word "ew."
As for Maisie Williams, she added, "Not today."
And while he hasn't addressed today's tweet, Kit Harington has previously expressed his feelings about the president.
While he would "prefer not to weigh in on American politics," he shared some thoughts with Esquire. "Mr. Donald Trump — I wouldn't call him President, I'll call him Mister," Kit shared with the publication. "I think this man at the head of your country is a con artist."